Date
 
 
 
6th - 7th September 2014
Location
 
 
 

Hillsborough Sports Arena

Middlewood Road

Sheffield

S6 4HA 

Capacity
 
 
 
144 players
Cost
 
 
 
£30 (early bird)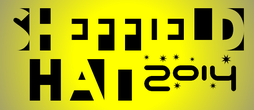 ---
We're sorry, entry has now closed for this event. If you would still like to register, please click here, and you will be added to a waiting list.
---
2 days of 5v5 Ultimate, on up to four grass pitches
Relaxed atmosphere
On-site camping
On-site bar and cafe
On-site games and entertainment
Free Lookfly kit
Charity fundraising
MVP Showgame (with Fantasy Ultimate and a chance to win cash!)
Free fruit
Free sun cream
Prizes for the winners, MVPs, Spirit and more...
Get all the info by downloading the player pack:
---

---
Here's the all important financial information:
Prior to the early payment deadline *£30*
After the early payment deadline *£35*
Camping fee is £10 per tent
We may still be able to accept entries after the final payment deadline, spaces permitting, where the fee will remain at £35 but no team shirt will be provided.
| | | | | | | | | |
| --- | --- | --- | --- | --- | --- | --- | --- | --- |
| Tue 6th May |   |   |   |   |   |   |   | ENTRY OPENS |
| Wed 4th June |   |   |   | Email #1 |   |   |   | Updates and payment reminders |
| Mon 30th June |   |   |   | Email #2 |   |   |   | Updates and payment reminders |
| Fri 4th July |   |   |   |   |   |   |   | EARLY PAYMENT DEADLINE |
| Fri 25th July |   |   |   |   |   |   |   | FINAL PAYMENT DEADLINE |
| Mon 28th July |   |   |   | Email #3 |   |   |   | Updates and payment reminders |
| Mon 25th August |   |   |   | Email #4 |   |   |   | Teams and player information |
| Wed 3rd September |   |   |   | Email #5 |   |   |   | Final details |
Please note there will likely be additional emails either on a one-to-one or group basis, to iron out any issues surrounding payments or kit orders.
---
This will be the third year we have used Hillsborough Arena for this event and it is a great little venue, providing the perfect atmosphere for this relaxed, end-of-season tournament.
Whilst mainly used for football and rugby, the venue and staff have been extremely accomodating in the last couple of years, making everyone feel welcome and ensuring that Ultimate has a home here.
There are a number of rules to be followed, however, so please have a read of the list below. Obviously some rules are more serious than others, but please be aware that breaches could threaten the future running of this event.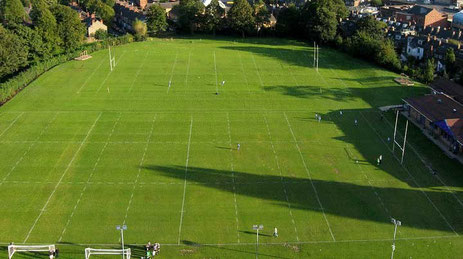 Please don't bring your own alcohol – this is a licensed venue (including the outside areas) and only alcohol purchased from the bar can be consumed on site. Venue management can, and will, confiscate any 'external' alcohol that they spot you with.
Whilst the bar is open until 12am (they stop serving at 11pm), the venue is surrounded by a residential area on three sides so please keep outside noise to a minimum after 11pm. If the venue receives complaints from the neighbours, we'll no longer be able to camp here putting future editions of the Sheffield Hat, and other events, in jeopardy.
Please put all your litter in the bins! We will have loads of bin bags at HQ so please ask us for them if you need.
Toilets & showers are open all night for your convenience (far side of main building) – please try to leave these as you would wish to find them (and don't abuse the hedges)!
No muddy boots in any of the buildings.
If you bring any valuables with you, you do so at your own risk – neither the TD nor the venue will accept any responsibility for loss or damage.
We have plenty of on-site camping space for both the Friday and Saturday nights, with 24 hour access to toilets and showers.  
There is a charge of £10 per tent, which is the amount requested by the venue (we're not making a profit from you!).  You can either pay this at the same time as your player fee, or when you arrive and register on the day, but you will not be allowed to pitch your tent without confirmation of your payment.
As with last year, you will be provided with a numbered tag for your tent, so that we, and the venue management, know that your camping fee has been confirmed.  All fees will then be passed on to the venue at the end of the weekend.
---
The tournament will be played under full WFDF 2013 rules (a copy will be available if required) except that there are 5 players on each team and the pitches are smaller (5v5 BULA-sized).  We recommend familiarising yourself with, at the very least, the basic rules of the game.
The games will be 40 minutes long and there are no points caps or half time.A hooter will sound at the start and end of the 40 minute time period. On hearing the hooter at the end of the game, please finish the point before stopping. Draws are allowed in the poolrounds only. If scores are tied at the end of matches in the knock-out or seeding rounds,play a sudden-death point to determine the winner.
Team Rep
Each team needs to nominate a representative and let us know at HQ who that person is, BEFORE your first game. You may assign any responsibilities you wish to your rep (e.g. coaching/tactics etc) but the only thing we need them for is the reporting of scores and attendance at the reps' meeting.
Scores
After each game the rep for your team should report to tournament HQ and hand in the score as well as your opponent's overall spirit score, your nomination for 'most spirited player' and MVPs (all on one handy score sheet).
Be inclusive
Please ensure that any beginners receive a positive introduction to Ultimate by being friendly and helpful (whether they are on your team or not!). We request that you ensure players of all levels get plenty of pitch time and plenty of opportunities to handle the disc.
This event is classed as an 'open' tournament but there will be women on every team so please try and match up as far as possible.
---
We love it. This is a very relaxed (and yet competitive) tournament and the Spirit is always high. We do our best to encourage good Spirit by offering a load of prizes, including cake and Spirit Discs sponsored by GAIA/Jump & Reach.
We will be using the standard WFDF/BULA spirit scoring system where each opponent receives a score out of 20. For anyone new to Ultimate, or new to this particular scoring system, this is the 'official' scoring system used at all the big events. Although it may seem complicated at first glance, it is actually very simple, and allows you to look at certain aspects of the game objectively and score your opponents accordingly. Those of you familiar with the system should explain how it works to those new to it all!
Although it can be interpreted in different ways, we suggest that an 'average' game, where nothing in particular stands out, would score around 10/20. Your team pack will include the scoring slips which you will need to submit after each game. You are also asked to nominate one player from the opposition as the 'Most Spirited Player'.
---
One of our aims is to raise money for and awareness of our chosen charity. In previous years have supported Right To Play and Access Sport, but in 2014 we will be supporting someone new.
This year's lucky charity is SPORTED. 
'Sported is a UK-wide charity that is dedicated to transforming young lives through sport. The charity provides vital funding and business support to thousands of community groups across the UK that use sport as a tool to help disadvantaged young people learn new skills and fulfil their potential. For more information, please visit www.sported.org.uk '
You should expect to badgered over the weekend for donations but we try to make this fun. There will be a number of things to get involved in, such as the legendary Fantasy Ultimate, where a small entry fee will go to charity, and there are chances to win prizes and cash! A minimum of £2 from your entry fee also goes in to the charity pot.

---
Of course the MVP Showgame and Fantasy Ultimate is back!!
At the end of Saturday's play, there will be a show game with the top 16 MVPs from the day taking part, 8 on each team. Spectators will have the opportunity to enjoy the game with a beverage or few, and we will be running a Fantasy Ultimate game to raise some extra cash for charity. It will cost you £2 to take part in the FU, with half of all the funds going to charity, and half going to the person with the highest scoring duo. Just head to HQ when we start shouting about it and choose a duo at random. With 8 players on each team, there are 64 possible duos available. Anyone can enter as many times as you like until all player combinations are sold - meaning the winner could take home £64!
There's a good reason for the players to work their socks off for you too as we will have a fantastic Lookfly goody bag for the highest scoring player, and every player gets special showgame kit.
We'll have a team of scorers marking the players so you can just heckle and enjoy. 
More details will be available in the player information pack.
---
The provisional schedule for the tournament: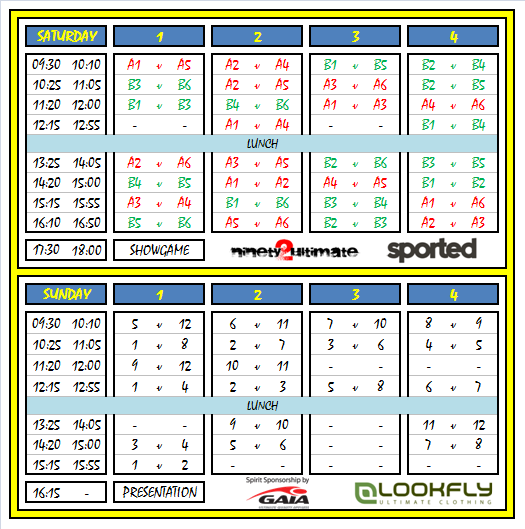 ---
We will have one DDC court marked out for your use and a set of official 110g discs for you to play with. We'll also have a copy of some rules in case you want to read them.
If you've never played before, we recommend the following websites: