Date
31st August - 1 September 2019
Location

Hillsborough Arena

Middlewood Road

Sheffield

S6 4HA

Capacity     

160 players

Cost

£35

Social

#shefhat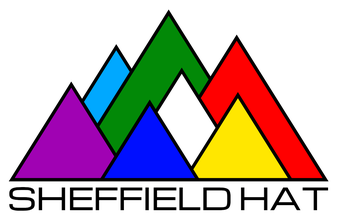 ---
---
---
After two years out, we are back at our old home of Hillsborough Arena in the summer of 2019! We are going back to our roots and will be providing a great tournament with some competitive, but well-spirited, Ultimate; a relaxed atmosphere; some additional games to fill your time; and, of course, some charitable work!
Our venue is pretty intimate, and we use BULA-sized pitches, playing 5-a-side, to maximise teams, players and pitch-time. There is camping on-site, just a short hop from the pitches and licenced bar, and our big marquee offers additional shelter from the elements (hopefully the sun!). There will be the opportunity to play Double Disc Court (DDC) with official sized discs, Spikeball, and don't forget the chance to win a cash prize in the MVP Show Game Fantasy Ultimate sweepstake!
---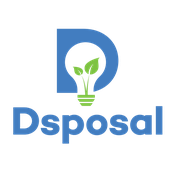 Dsposal is a clean-tech start-up on a mission to develop the tools and data to empower us all to create a world where all waste is treated as a resource.  Dsposal builds easy-to-use tech to connect all waste producers to licensed waste services and make compliance simple. We believe in making the relevant data accessible and convenient to use, driving behaviour change and creating value by maximising the utility of waste.
Working with Open Data Manchester, and as part of the GovTech Catalyst project on Smart Waste Tracking with Defra and Innovate UK, we have developed a prototype Open Data Standard for waste and are creating a suite of software tools to enable digital transformation of the entire waste industry – if you'd like to get involved please get in touch, we are all waste producers so we're keen to have input from everyone who is interested not just those in the industry.
Co-founders of Dsposal, Tom Passmore and Sophie Walker, met at University of Bradford through Ultimate so we're delighted to be able to continue our support of WasteAid and their amazing, impactful work by working with Sheffield Hat tournament.
For more info:
Twitter: @YourDsposal
Facebook: https://www.facebook.com/dsposal/ 
YouTube: https://www.youtube.com/channel/UCL8zwb-w4KsPDzM1rrspw6w 
---

Did you know that up to 70% of the plastic in the oceans comes from places with no waste management? 1 in 3 people globally do not have a waste management service and have to burn or dump their waste, much of it ending up in the oceans. WasteAid helps people turn their waste into useful products, sharing recycling skills to create green jobs, improve public health, and protect the environment. 
WasteAid is an independent UK charity (non-profit), set up by waste management professionals to share practical and low-cost waste management know-how with communities in low-income countries. Pollution caused by waste harms people's health and the environment, and damages the local economy. In contrast, an affordable waste management system is relatively simple to implement, improving the environment, creating jobs and protecting public health – particularly for children.
Plastic pollution in the marine environment is of major global concern, and WasteAid is helping tackle this global problem, working with upstream and coastal communities to set up small recycling centres and help keep plastic out of rivers and the oceans. They also share skills in managing organic waste, helping people make the most from the 'waste' materials they have.
All fundraising generated throughout the weekend, and £2 from every entry fee, will be donated to the charity.
Fundraising games:
*Show game fantasy ultimate*
£2 to play. Choose the best fantasy duo to win. Half of the pot to charity and half to the winner. Maximum prize £64. Enter before the show game.
*Lotto bonus ball*
£1 to play. Choose which ball you think will be the bonus ball in Saturday nights draw. Half of the pot to charity and half to the winner. Maximum prize £30. Enter by 6.30pm Saturday.
*Premier League goals sweepstake*
£1 to play. How many goals will be scored in Saturday's Premier League footie games? Half of the pot to charity and half to the winner. No maximum prize (but it could be shared). Enter by 4pm Saturday.
*Random prize draw*
£1 to play. Please bring items to donate to the draw! In previous years this has just been bottles. This year I have books, dvds, shorts and discs, as well as some booby prizes. So you can donate anything you like! All the funds to charity but every ticket wins a prize. This will take place during the presentation on Sunday.
---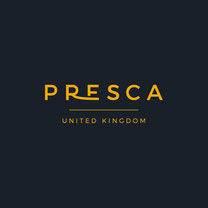 High performance, bespoke team apparel created from cutting-edge sustainable materials. British made.
Presca Teamwear work with some of the best Italian mills who create high-performance sustainable fabrics from recycled sources which includes, for example, recycled plastic bottles and fishing nets.  These are cleaned up, broken down and extruded into high-quality yarns that have the same chemistry as standard fabrics, just from a renewable source.  Sportswear created from these sources uses significantly less water and less CO2 to produce and also helps to clean up our oceans.  The fabrics are soft, breathable, wicking and non-chafing.
All of Presca's technical wear is manufactured in the UK, building on centuries of high-quality manufacturing expertise and supporting local workers. Printed with eco-inks and keeping supply chains as short as possible, to reduce CO2 emissions and ensure cost-competitiveness.  The quality and knit of the materials and the design and stitching of the products means that they are built to last, reducing waste.
We will be developing a design with Presca that is not only awesome, but subtle and classy enough that you will want to wear it regularly at other events and your club training. We are also doing away with crazy hat tournament colours. Yes, this means that multiple teams may have the same colour jersey (one team will have to turn them inside-out!) but we really want to minimise the possibility of these being single use jerseys.
Remember to check out the size chart before selecting your jersey size!
---
This will be the fifth year we have used Hillsborough Arena for this event and it is a great little venue, providing the perfect atmosphere for this relaxed, end-of-season tournament.
Whilst mainly used for football and rugby, the venue and staff have been extremely accomodating in the last couple of years, making everyone feel welcome and ensuring that Ultimate has a home here.
There are a number of rules to be followed, however, so please have a read of the list below. Obviously some rules are more serious than others, but please be aware that breaches could threaten the future running of this event.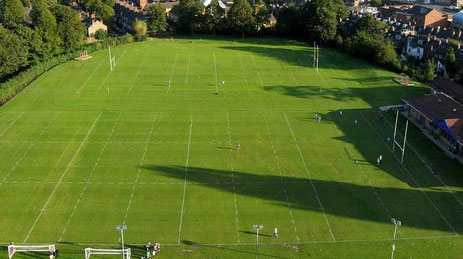 If you're arriving by train, we'd normally recommend getting the blue or yellow trams to Hillsborough. However, up until Friday these will not be running. Saturday and Sunday should be OK, but Friday arrivals may need to consider the replacement bus or getting a taxi. 
https://www.stagecoachbus.com/supertram
https://www.stagecoachbus.com/news/yorkshire/2019/july/st-area-5-rail-replacement-2019
Please don't bring your own alcohol – this is a licensed venue (including the outside areas) and only alcohol purchased from the bar can be consumed on site. Venue management can, and will, confiscate any 'external' alcohol that they spot you with.
Whilst the bar is open until 12am (they stop serving at 11pm), the venue is surrounded by a residential area on three sides so please keep outside noise to a minimum after 11pm. If the venue receives complaints from the neighbours, we'll no longer be able to camp here putting future editions of the Sheffield Hat, and other events, in jeopardy.
Please put all your litter in the bins! We will have loads of bin bags at HQ so please ask us for them if you need.
Toilets & showers are open all night for your convenience (far side of main building) – please try to leave these as you would wish to find them (and don't abuse the hedges)!
No muddy boots in any of the buildings. This includes the changing rooms (which always seem to get muddy) so please leave your boots outside!
If you bring any valuables with you, you do so at your own risk – neither the TD nor the venue will accept any responsibility for loss or damage.
---
Essentially you can arrive any time you like. Hillsborough Arena is open to the public so there is nothing to stop you spending Friday afternoon drinking beer in the sun. Or you're welcome to turn up early, pitch your tent and then disappear for a bit. Up to you. You'll likely see me (Si) knocking around in the afternoon, putting up signs and unloading the car. Feel free to introduce yourselves if you see me. In terms of registration, we just need you to let us know you have arrived, whether or not you are camping, and you need to collect your jersey. We are unlikely to do any registration on Friday evening. This is due to a party being on in the main hall from 6.30pm so the bar area will be very busy. If it's warm we may set up outside, but otherwise there won't be enough space. I'll likely be the only one sat in the bar on a laptop though so come and say hi, and meet other early arrivals for some friendly drinks!
Registration will definitely take place on Saturday morning. This will be in the marquee from 8am. We'll still be setting up so the music will kick in around 8.30-9am and all teams play at 9.30am. 
If you are arriving late, that's fine. Just come to HQ when you arrive. It would be useful if you could let us know in advance, if possible, in case anyone is looking for you!
---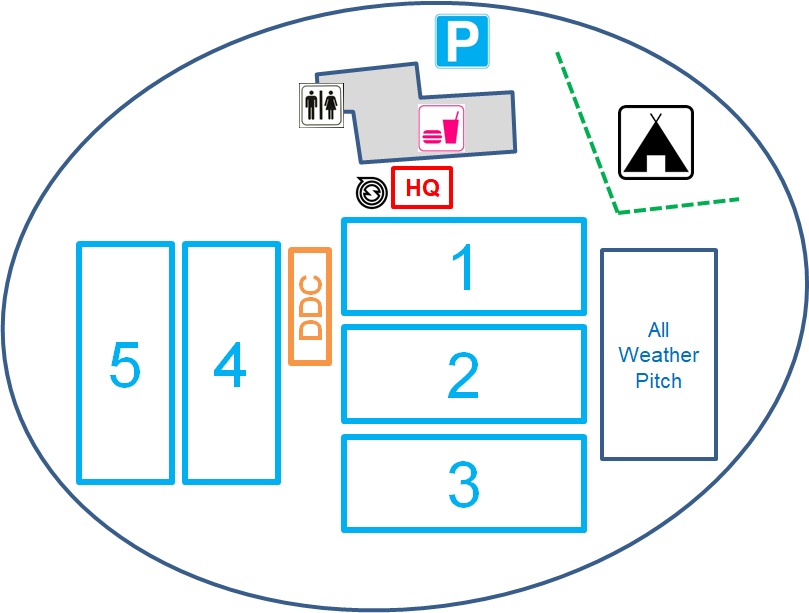 ---

Scheduling points:
*All games are 35 mins with a 15 min gap between games.
*After some deliberation, we have gone for a single pool format, over five pitches. This enables us to ensure suitable breaks for all teams in the schedule (50 mins, 100 mins and 50 mins on Saturday; 90 mins minimum on Sunday).
*During the pool round, all teams play at once. Pitches are close enough for you to keep an eye on the other teams though.
*Sunday morning sees all teams play three games in a row. This is to allow for a suitable lunch break and a reasonable finish time.
*The 7v8 and 9v10 finals are scheduled alongside the final to avoid a further three games in a row. These can, however, be brought forward to 14:55, if the teams agree.
A hooter will sound at the start and end of each 35 minute time period. On hearing the hooter at the end of the game, please finish the point before stopping. In the pool round the game will now end - draws are allowed. In the knockout rounds, if scores are tied at this time, play a sudden-death point to determine the winner. There are no points caps or half time.
We have always aimed to have Sheffield Hat as a mixed event, but it is obviously tricky when you don't get the right mix of genders. This year we would like all teams to play mixed rules, but with your choice of a 3:2 or 4:1 split. Just decide amongst yourselves prior to starting the game. Use SPIRIT, and ensure all players are getting plenty of pitch time (or not getting too much!).
---
Hopefully we won't require any assistance! We have a couple of players who are qualified first aiders, and have agreed to be called upon if required. We will also have basic first aid supplies at HQ such as plasters and antiseptic wipes. You should be able to get ice from the bar if required, though we are also hoping to have some cold packs available at HQ. In emergencies, it is only a short drive to the A&E at Northern General Hospital, but there is also a Walk-in Centre and Minor Injuries Unit close to the city centre. To see the locations and directions to A&E on Google click here. Obviously an ambulance can be called in the most serious of cases.
---
When you're not playing Ultimate, we encourage you to enjoy a bit of Spikeball or DDC. We'll also have a stack of other games you can play too.
As you know, we are raising money for our nominated charity, Waste Aid. £2 from every entry fee goes in the charity pot, but we'll also have a number of other ways you can donate some money, and maybe get something back!
Show game fantasy ultimate - £2 to play, win a maximum of £64 or half of the prize pot
Lotto bonus ball - £1 to play, win a maximum of £25 or half of the prize pot
Premier League goals sweepstake - £1 to play, win half of the prize pot
Random prize draw - £1 to play, everyone's a winner (an upgrade on our usual random bottle draw)
Disc/jersey sale - tbc
---
For each game you play, both your team and the opposition will nominate an MVP. We will take the votes after the first five games and the highest ranked players will be announced after game six. There will be 16 players in total taking place in the show game. 
Throughout the show game, players should be dong their best to earn (and not lose) points. We'll need a minimum of four volunteers to help with the scoring. The player who scores the highest number of points will be announced during the presentation and will win a fab prize!
As an incentive for everyone, we also run a fantasy sweepstake. For £2, you can select two players from our sweepstake grid. This will be done randomly and you won't know who you have chosen. Half of the cash pot will go to charity, and the other half will go to the person who chooses the highest scoring duo.
In prior years we have been able to provide special show game kit for the players. Unfortunately we can't this year. We'll play one team in white and one team in colours. It will be worth all players bringing spare white/dark kit in case you need it.
---
In a return to the setup of the first couple of years at this venue, there are no arranged plans for Saturday night. The last few iterations of the Sheffield Hat included a DJ and activities but this was not financially viable based on the number of people who used to take part. This year we're going to leave it to you to have the sort of night you want.
Any one who wants to is welcome to stay on site and use the bar. Food is usually served until about 8pm and the bar open until 11pm. There is a function on in the main hall (no access for us) so the bar may be open until midnight. The function does not affect your access to the bar and toilet/shower facilities.
In the past, a large number of players have headed to the nearby Wetherspoon's for food, drink and partying. This is likely the best option if you want to stay close to the venue. Sheffield city centre is just a short tram-ride away so there are plenty of options there. Have a chat with your local teammates to see where to go. 
If there are any large groups making plans, please let us know so we can pass the information on to everyone. We're aware that some players may not know anyone and we don't want them to be left out!
---
With our aim to be more sustainable, we are making a conscious effort to offer prizes in the same vain. We don't want to hand out crappy items which go straight in the bin. So this year, prizes have a dual use where possible, such as our winners trophy which is a glass vase, and medals which are key rings (also made of bamboo). We have our exclusive Force Ultimate Spirit of the Game snoods, a Spikeball set, more glassware and some cold hard cash!
---
In light of our aims to reduce waste and increase sustainability, we urge all players likely to order hot beverages to bring your own coffee cups. Why not also bring your own cutlery to avoid having to use plastic knives and forks? Please also bring refillable water bottles and try and minimise other single use plastics. Please put all rubbish in the bins or, where possible, take your waste home with you for recycling.